Welcome to Cupertino ARES/RACES
This site is operated by and for Cupertino Amateur Radio Emergency Service (CARES) members interested in emergency preparedness and amateur radio communication. Visitors are welcome to check us out.
---
What's News!
15th Annual PSA performed in record time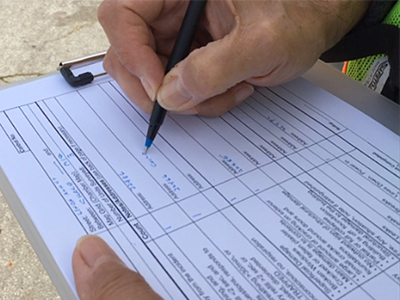 Posted by Jim KN6PE, 16 Jan 2016
CARES completed its annual Preliminary Safety Assessment exercise with 15 members participating. PSA messages were passed with terrific efficiency with the drill wrapped up in under 45 minutes! Even after 15 years of PSA drills, there were still new learning that were uncovered, the top one being how to handle multi-unit dwellings in the roll-up. We recognize this needs to be sorted out before next year's drill. See the After Action Report link here.
More Details...
Cupertino survives simulated Communications Outage

Posted by Jim KN6PE, 21 Nov 2015
Cupertino Citizen Corps held a Communications Outage exercise where we simulated a total loss of landline and cell phone communications throughout the Bay Area. Ten teams, each consisting of a CARES and CERT member, were deployed into the field to establish Community Emergency Assistance Request stations to help distribute information from the City as well as take in and pass simulated 911 requests for help. With the teams handling a total of 52 messages over 2 hours, we confirmed that integrating CCC members is a great way to leverage our resources. We learned a lot and plan to refine our processes based on the feedback we received. Thanks to all who participated for your help!
More Details...
First Mesh Deployment!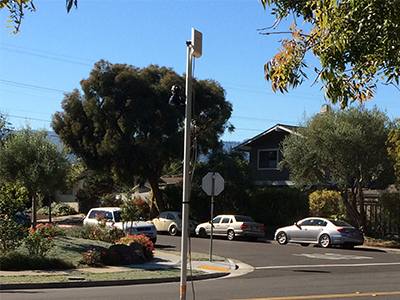 12 Nov 2015
Its been a long time coming. With workshops and flash parties behind us, it was time to see if this really works, and adds value to our served agencies! Our target event was the County Sheriff's Heroes Run on Nov 7. Judy KK6EWQ, Doug KJ6LLY, Skip WA6VFD, and Jim KN6PE fielded 6 mesh nodes supporting 2 webcams and 5 VoIP telephones. Overall, the deployment went per the plan and we definitely see opportunities to refine our solution!
More Details...
Everyone wins with Sheriff's Heroes Run fundraiser

Posted by Jim KN6PE, 7 Nov 2015
CARES was back again to support the County Sheriff's Heroes 5K run, a fundraiser for Santa Clara Valley Medical Center Pediatrics. CARES deployed 14 members along the race course to provide eyes and ears support for the SO, and there definitely was no lack of radio traffic, making this an excellent field operations and message passing exercise! Thank you CARES participants for a great job!
More News: Home, Recent 1 2 3 4 5 6 7 8 9 10 11 12 13 14 Previous
Upcoming Activities

2 Feb 2023, Exercise Drill Prep
Topic: Prep for the January Alt911 Field deployment, 7:30pm, Zoom

18 Feb 2023, ALT911 Exercise
Field deployment with packet and voice message passing, 8:30am to 12:00pm

25 Feb 2023, County Quarterly Comm Drill
CARES plan is TBD. 09:00 to 13:00.

2 Mar 2023, General Meeting
Topic: TBD, 7:30pm, Zoom

6 Apr 2023, General Meeting
Topic: TBD, 7:30pm Zoom

4 May 2023, General Meeting
Topic: TBD, 7:30pm, Zoom

1 Jun 2023, General Meeting
Summer Event Planning -- ARRL Field Day, 4th of July. 7:30pm, Zoom