Welcome to Cupertino ARES/RACES
This site is operated by and for Cupertino Amateur Radio Emergency Service (CARES) members interested in emergency preparedness and amateur radio communication. Visitors are welcome to check us out.
---
What's News!
What if we lost communications in the City?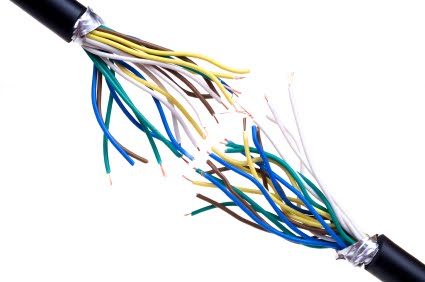 Posted by Jim KN6PE, 6 Sep 2015
This was the topic for the September CARES meeting on dealing with a Communications Outage. As the first of 3 sessions leading up to our November drill, it sets the stage for how we will support our city residents who lose the capability to initiate a 9-1-1 call.
More Details...
Mesh network workshops held
Posted by Jim KN6PE, 1 Sep 2015
CARES held 2 Mesh Network workshops, one in July and the other in August, with a total of 25 members participating! Our first look at how we could deploy Mesh will be November 7th for the Sheriffs Heroes Run. Check out this link for information on setting up your node.
More Details...
Mesh Networking in Cupertino
Posted by Jim KN6PE, 5 Jun 2015
Looking to try out a new mode of operations? Well, then think Mesh Networking! Mesh combines the best of Amateur Radio and contemporary Wi-Fi technologies, and gives us an opportunity to enhance our response for our Served Agencies. Interested? For starters, see the Mesh Network Introduction and check out what Santa Clara County RACES has been doing as well.
Field Day right around the corner!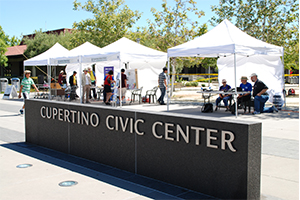 Posted by Darryl KI6LDM, 4 Jun 2015
Are you ready for the 2015 Field Day? Interested trying your hand at HF, Packet, ATV, or Mesh networking? Then this Field Day is for you! Check out the plan as reviewed by Darryl KI6LDM at June CARES meeting. See the Field Day Review for the details.
More Details...
More News: Home, Recent 1 2 3 4 5 6 7 8 9 10 Previous
Upcoming Activities
24 Jan 2019, Message Passing
Message passing is an essential skill for emergency communicators. This class will provide both instruction and practice. 6:30pm-9:00pm EOC Room, City Hall
7 Feb 2019, General Meeting
This is a review and discussion on the lessons learned from our Earthquake 2018 exercise. Quinlan Center, 7:30pm to 9:00pm
23 Mar 2019, Preparedness Fair
Memorial Park, behind Quinlan Community Center, 10:00am to 3:00pm
13 Apr 2019, Pop-Up Packet Practice
SCCOo RACES opportunity for field packet practice. 9:00am to 12:00pm, Location TBD,
More Details...
20 Apr 2019, Big Bunny 5K
CARES support for this annual family friendly 5K run/walk. 8:00am to 11:00am, Cupertino City Hall.
More Details...
4 May 2019, Spring Communications Exercise
Save the date!
22 Jun 2019, Field Day
National Amateur Radio event that promotes emergency communications preparedness. Location TBD, 8:00am to 5:00pm.
More Details...
4 Jul 2019, Fireworks Event!
CARES, CERT, and MRC support for Cupertino's annual Fireworks event. 4:30pm to 11:00pm.
More Details...