Welcome to Cupertino ARES/RACES
This site is operated by and for Cupertino Amateur Radio Emergency Service (CARES) members interested in emergency preparedness and amateur radio communication. Visitors are welcome to check us out.
---
What's News!
COVID19 Inflection point... still waiting

Posted by Jim  KN6PE, 3 Apr 2020
This is week 3 of our sheltering-in-place and, like everyone else, I am wondering when this will end. The answer will be in the data, specifically the infection rate trend.
Unlike China and South Korea, the U.S. has not hit the inflection point where the rate of new COVID-19 infections has started to decline. Check out the
Coronavirus COVID-19 Global Cases
dashboard (click on the U.S. on the left to update the graph on the lower right). Our county graph is derived from
Santa Clara County Public Health
.
There are several good videos out there that talk to the pandemic, some of them are on the CARES
Pandemic Resource Page
. More content will be added as necessary.
Activated! PSPS Event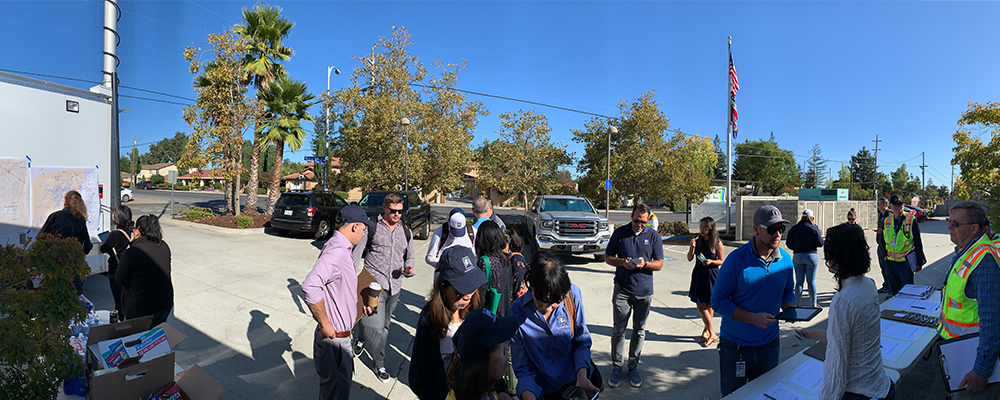 Posted by Jim  KN6PE, 8 Oct 2019
The City of Cupertino activated Citizen Corps to respond to a Public Safety Power Shutdown (PSPS) event that impacted 15% of Cupertino residents. CARES provided ICP and communications support for an information outreach effort performed by CARES, CERT, MRC, and City Staff. The mission: ensure affected residents were aware that a power outage was eminent and describe the services that the City was offering. A flyer was left at all 3300 residences with more details.
In Cupertino, the power outage started at about 11:00pm on 9-Oct-19 Wednesday night. By 2:00pm Thursday, power was restored. The short duration of the outage was good news for everyone impacted given the outage was expected to last for up to 7 days.
This event helped validate several of our processes, procedures, and training that we have in place. It also helped uncover some areas that needs work. See the After Action Report submittal to the City.
More Details...
PG&E's Public Safety Power Shutoff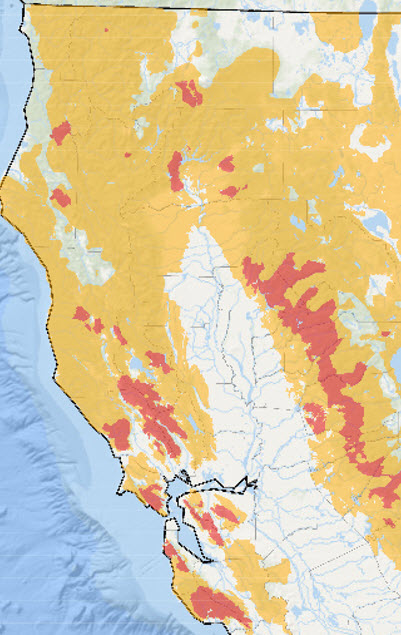 Posted by Jim KN6PE, 5 Sep 2019
The Emergency Management news over the summer was all about PG&E's Public Safety Power Shutoff (PSPS) plans. While PSPS is a new concept to Northern California, it is nothing new down south. Naturally, understanding the risks and implications of a PSPS event to the SF Bay Area was a big topic.
At the CARES September general meeting, Bob N6IM lead the membership through PG&E's PSPS program and a review of what it means to the City, Cupertino Citizens Corps, and CARES. If there is good news in any of this: the difference between a PSPS event and an Earthquake is that we will know a PSPS is coming; our response will be similar.
Check out the
presentation here
and the new
PSPS Resource Page
for additional links.
2019 Field Day a big hit!

Posted by Darryl KI6LDM, 23 Jun 2019
We have yet another amazing and successful 2019 Field Day because all of you helped make it happen!
We combined our Field Day with the Cupertino OES Preparedness Fair. As a result, we had a lot of walk-ups who were actually interested in what we were doing. We talked up preparedness, amateur radio, and how the two play together. We had a good operational GOTA station and even had a few visitors make contacts under the guidance of Brian AG6GX. Our NVIS setup on 40 meters worked quite well and nicely complemented Kevin K6TD's hex beam/triplexer arrangement on 15 and 20 meters.
FT8 was a new mode for us and we made several contacts. CALFIRE's Communications Unit 1629 out of Morgan Hill also joined us this year -- thank you Lyon AI6F and team! Out information booth, staffed by Mary KI6GCX, was busy with several visitors expressing interest in CARES and other Cupertino Citizen Corps activities. We had a visit from Kristen McIntyer K6WX ARRL Vice Director who had a chance to tour the site and see how Cupertino runs field day!
Lastly, a special shout-out to Skip WA6VFD as our Safety Officer, Paul KI6DRN as event photographer, the set up and tear down crew, and all who made this event another success!
More News: 1 2 3 4 5 6 7 8 9 10 11 12 Previous
Upcoming Activities
11 Apr 2020, Big Bunny 5K CANCELLED
CARES support for this annual family friendly 5K run/walk. 7:00am to 11:00am. CANCELLED
More Details...
7 May 2020, General Meeting
Topic: Power & Comm Outage Drill Prep. 7:30pm to 9:00pm, **EOC, City Hall**
16 May 2020, Field Communications Exercise
Details: TBD, 8:00am to 12:00pm
4 Jun 2020, General Meeting
Field Day, Forth of July Event Prep. 7:30pm to 9:00pm, Social Room, Quinlan Center
27 Jun 2020, Field Day!
National Amateur Radio event that promotes emergency communications preparedness. Location TBD, 8:00am to 5:00pm.
4 Jul 2020, Fireworks Event!
CARES, CERT, and MRC support for Cupertino's annual Fireworks event. 4:45pm to 11:00pm.
More Details...
3 Sep 2020, General Meeting
Topic: TBD. 7:30pm to 9:00pm, Social Room, Quinlan Center
1 Oct 2020, General Meeting
Topic: TBD. 7:30pm to 9:00pm, Social Room, Quinlan Center
24 Oct 2020, S.E.T. Field Comm Exercise
Details: TBD. 8:00am to 12:00pm
5 Nov 2020, General Meeting
Topic: TBD. 7:30pm to 9:00pm, Social Room, Quinlan Center
7 Nov 2020, 5K Run
Sponsored by the SCC SO, FD, Valley Medical. Details TBD.
More Details...
3 Dec 2020, General Meeting
Year-end Review. 7:30pm to 9:00pm, Social Room, Quinlan Center