Welcome to Cupertino ARES/RACES
This site is operated by and for Cupertino Amateur Radio Emergency Service (CARES) members interested in emergency preparedness and amateur radio communication. Visitors are welcome to check us out.
---
What's News!
Setting the stage with a simulated wildland fire threat

Posted by Jim  KN6PE, 13 May 2018
Given the incredibly tough wildland fire season that California experienced late last year and recognizing that such a risk is real given that Cupertino sits up against foothills that have not burned in over 100 years, it seemed like an obvious scenario to run as the backdrop for our Spring Field Communications Exercise.
We deployed eight field teams made up of Cupertino ARES and CERT members into the field to perform a city-wide Ember/Smoke Watch. Cal Fire also deployed their COMM 1629 giving us a chance to see how we would interact with this key player in fighting wildland fires. Simulated reports of smoke and other fire threat-related events were passed into the EOC where a comprehensive SitStat was developed.
See the
After Action Report
for a summary of our findings. Also, special thanks to
Santa Clara County Fire Department
and
Cal Fire
for helping us develop the scenario and confirming our response assumptions.
Sunrise over the 2018 Big Bunny Fun Run!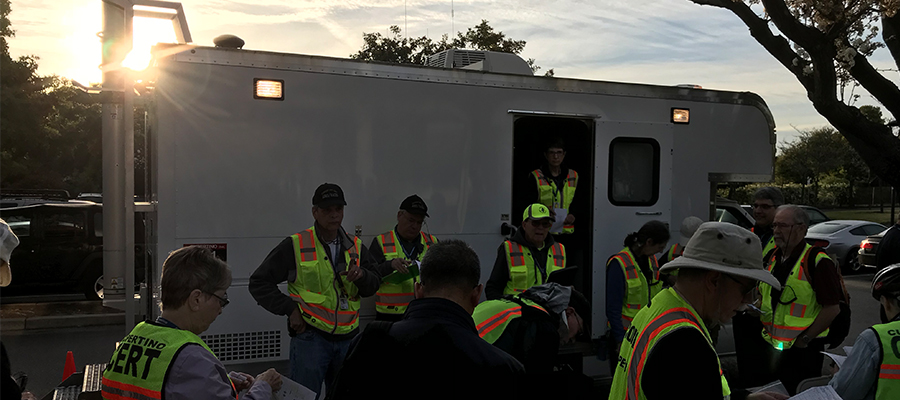 Posted by Jim  KN6PE, 31 Mar 2018
Well, it was that time of year again when Cupertino residents ran the 5km course in Cupertino's annual Big Bunny Fun Run! Twenty-five CARES and CERT members provided event support by keeping the City Staff informed on the progress of the 1000+ runners as well as the traffic conditions along the route.
We actually see a practical application for the event. What if the city needed to move all occupants from one shelter to another? And it had to be on foot? And we couldn't lose anyone and everyone must make it to the destination? We would do it the Big Bunny way!
Wildland Fire Exercise Planning starts with SCCFD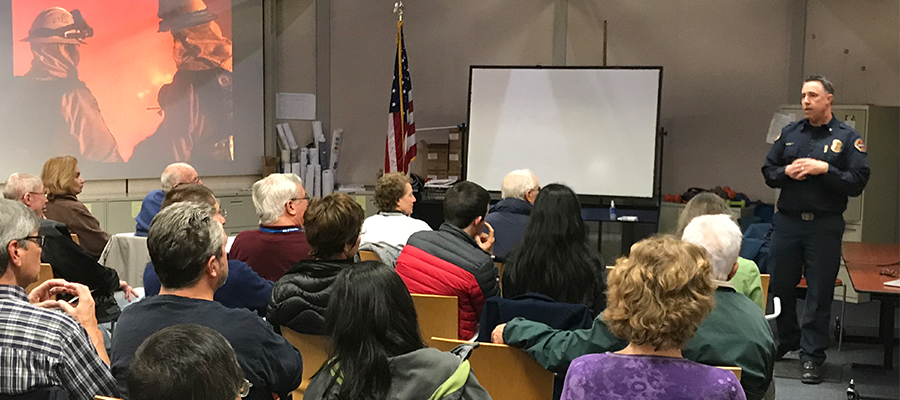 1 Mar 2018
It was apparent that last year's wildland fires throughout California were a wake-up call that was hard to miss. So, with the Tubbs Fire and Thomas Fire still fresh in our minds, the CARES' Spring exercise will be a Wildland Urban Interface Fire that threatens our City.
To kick off the first of 3 training events on this topic,
Santa Clara County Fire Department
Battalion Chief Jason Falarski lead an informative session on how wildfire works, the risks we face in Santa Clara County, and what we could expect if one did occur (See the
presentation here
). Both CARES and CERT joined in to hear the details, with an excellent Q&A session that went into further detail. In short, there is a risk, and we need to be prepared for it.
Citizen Corps completes the Zone 4 Assessment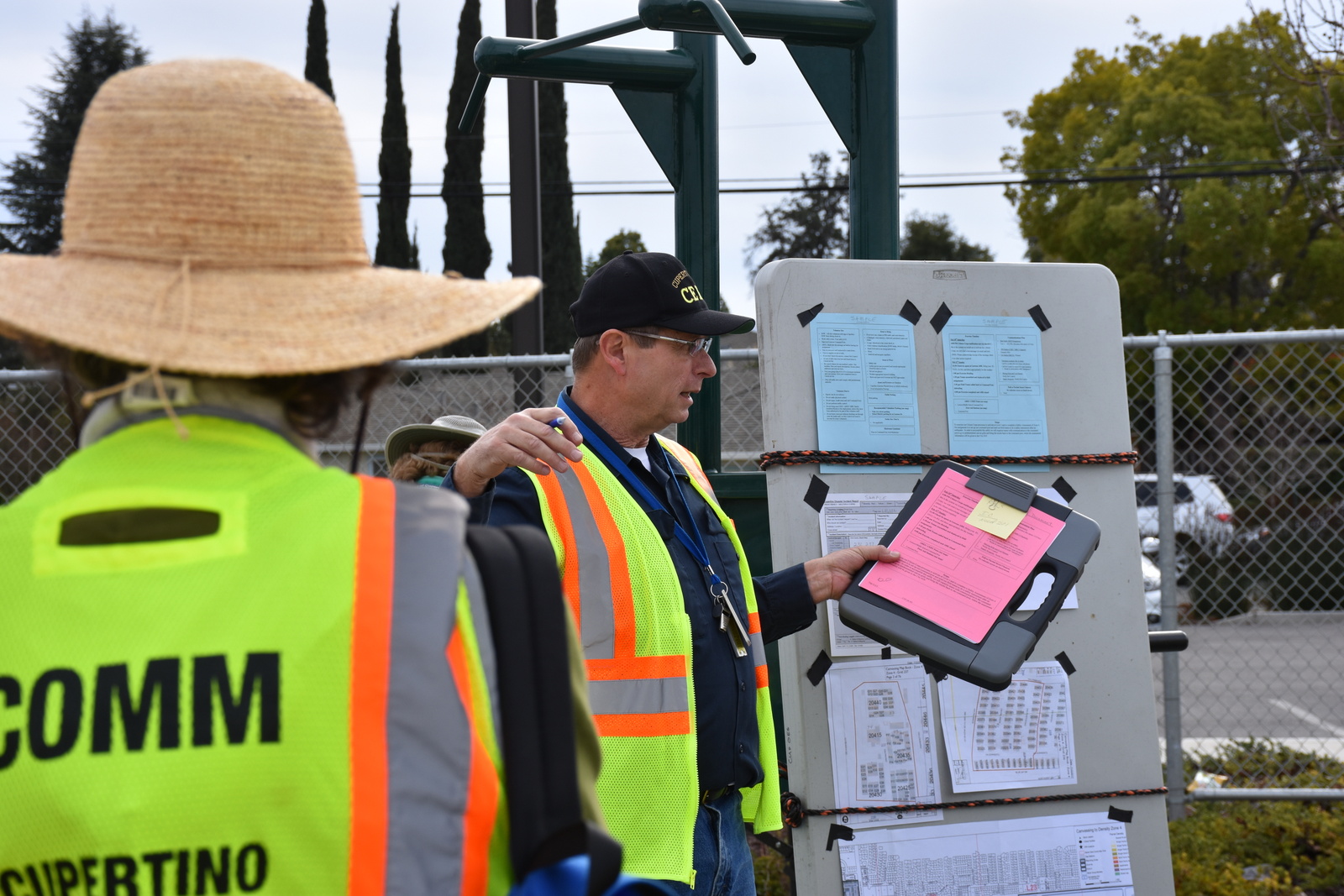 Posted by Jim  KN6PE, 11 Feb 2018
Its clear that in the event of an emergency, checking on each other and our neighbors is critical to ensure the City can get the right help to those in need. This was the scenario with Lawson ARK as the target for this year's Cupertino Citizens Corps Zone Assessment exercise.
Originally planned for last October (cut short due to smoke from the wildland fires), CARES, CERT, and MRC members responded and staffed several teams that were deployed throughput the surrounding neighborhood to put eyes on every residence.
The key take-aways from this event is a recognition that, with sufficient participation from all of Citizen Corps, we can perform a complete city assessment within a reasonable amount of time. And this will be just what the city will need to speed the recovery.
More News: Home, Recent 1 2 3 4 5 6 7 8 9 10 11 12 13 Previous
Upcoming Activities

2 Jun 2022, Monthly Meeting
Field Day, Forth of July Prep, 7:30p to 9:00p, by Teleconf

25 Jun 2022, ARRL Field Day
8:00am to 5:00pm, Location to be determined

4 Jul 2022, Forth of July PSE
CARES, CERT, and MRC support for Cupertino's annual Fireworks event. **PENDING**

3 Aug 2022, New Member Orientation
A short introduction to CARES. 7pm-8pm, Location TBD

2 Nov 2022, New Member Orientation
A short introduction to CARES. 7pm-8pm, Location TBD